One of the best feelings in life is being more successful than those around you, and what can make that feeling all the more sweet is other people knowing it. As an adult there are a few ways this can be achieved, and the showiest is with a chic as hell party. With that in mind here are some tips and tricks to help make all your friends hate you.
1. Pick a theme
A theme is a great way to give your party some direction and to ensure that everything works towards the sane end rather than against itself. Depending on your budget, party size, and timeframe, you can fall anywhere on the scale from 'casual game night' to '$10,000 a plate' in terms of scale. If you're not the only one involved in the planning this is also a great way to make sure everyone is on the same page from the get go.
When picking your theme you're going to want to start with what the event is for and work from there. A five-course meal for a "black and white" party isn't exactly appropriate for a casual dinner party with friends. Google is a treasure trove once you've nailed down your basics, so hop online and pick your theme.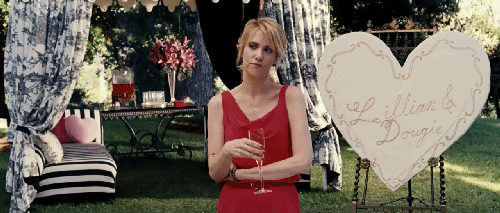 2. Create unique statement items
Once you have your theme you are going to want to create statement items for your venue. Centrepieces for any table are a good start, and flowers are timeless.
Flower hurricanes and floral birdcages are unique, easy, and pack a powerful visual punch. While I'd recommend them for almost any party, there are a bunch of different options and that's the fun of it, so be sure to check out some of the DIY most of us can oull off.
3. Use fancy-ass linens
The quickest way to have your party seem tacky as all hell is by using shit linens. Nobody's ever been to a wedding and thought that a plastic tablecloth was a classy touch. Nobody.
White is always a good choice for a tablecloth because it's instantly classic, and if it's clean it has the added benefit of implying you can keep your house in order. If you aren't into the idea of buying or renting white tablecloths then a nice table runner and linen napkins are a good alternative. The key is white, and if you're doing minimalist you need to make it look like it was on purpose from concept.
4. Booze, booze, booze
Time to get drunk friends. A signature cocktail is a great call for your party, so be sure to pick one beforehand. If mixing drinks isn't your strong suit then fill a punch bowl with more than one juice, add some vodka, and have a signature punch drink. This is an effective and easy way to get around having to spend most of your night mixing drinks for guests.
Beyond this if you want your guests to bring alcohol themselves then be very clear what they should bring when you invite them. From there have an alcohol cart prepped for when your guest arrive. Everyone can help themselves as needed, and you can add any booze guests have brought from the get-go.
If you can afford it, and are bringing in people to assist with the party, a bartender should be at the top of your list. If your venue has its own bar, then just make sure it's open.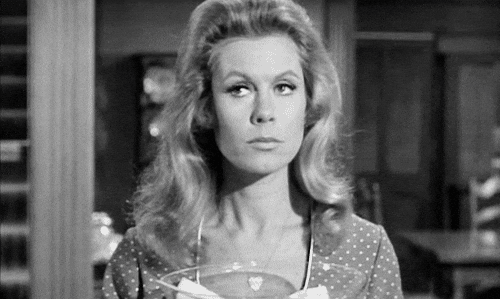 5. Create a custom music playlist
This one isn't rocket science friends. You've picked a theme, you've sorted your booze, and now it's time to ensure you're going to have some ambience.
If you haven't got it already then Spotify premium is a great way to create a mood playlist with ease,  and it can easily be accessed on a number of devices. Hook up your phone to any sound system you have available and you're done.
6. Make some classy hors d'oeurve
I'm going to be blanket honest with this one and say that my skill with food extends to eating it, not making it. If you are like me then doing all of your food prep before your party is going to be a solid call. In addition to this keeping items simple and elegant is going to be the way to go. The ultimate aim here is to not end up drinking your boozy punch in a closet, while sobbing, before the night is over.
If you want to start with something you know to build your skills then why not try a twist on a cheese toastie. Otherwise if you're willing to put in harder yards squash blossoms with pimento ricotta are a good place to start.
7. Organise party games
Party! Party! Party!
Keeping your guests entertained is pretty important when you're plying them with alcohol. Certain types of parties will have built-in game classics, so having a quick Google for bridal shower games (memory game) and baby shower games (dirty diapers) is going to save you a lot of time.
However if you're throwing a different kind of party then this is a great opportunity to get a little creative. Taking classics like jenga but slapping a twist on them, as per the GIF below, is always a little fun. A solid choice is Heads Up! so downloading the app or grabbing some pens and paper in case there's some downtime is a good backup. If you're outside going with horseshoes and the like will keep your guests busy, and will mean you can laugh at whoever is shit at it.
The key here is a range, and not forcing anyone to participate. If conversation and good times are already flowing, then forcing people into a game of charades is going to make you seem less like a good host and more like a control freak.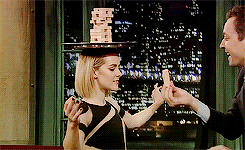 8. Personalise desserts
By now people should be having a great time – knocking back drinks while eating food and playing games. To avoid any party fouls and to save yourself some heartbreak it's in your best interest to get some more food into your guests. A great way to do this is with customised desserts.
The rest of your party sets the tone for what your A-game is going to be in this department. If you've gone upper class then speciality crafted desserts such as mini souffles or tiramisu in frosted shot glasses are what you should aim for. If you're not made of money, and fair, then a fantastic alternative is a "make your own sundae" bar.  Most of us know what we're going to want. so just offer a couple of different ice cream flavours, and a bunch of different toppings.
9. Party Favours
This is your final chance to make an impression on your guests. You've fed, watered and smoozed up your guests. Send them home with some bomb ass party favours, and try not to cheap out if you can.
If your theme is something 'backyard' or 'rustic' then personalised seed packets and mini-pots filled with cake are always a cute idea. If you've executed a simple dinner party then learning to do that fancy tinfoil swan thing for leftovers is going to impress even those of us who are dead inside. If you're dealing with a bigger budget then the recommendation here is to look at gift boxes – but for most a safe option is a bottle of wine with a custom label.
10. Create a party hashtag
If a party is the be all end all but it doesn't end up on Insta did it really even happen? To make sure that you're maximising the FOMO of all of your friends that didn't make the cut, and if done properly to make even strangers jealous, then creating a solid party hashtag is a must. Figure it out, make a pun if possible, make sure your guest know what it is, and go multi social platformed.
Good luck and don't fuck it up.